I hope y'all are enjoying the long holiday weekend! I thought it would be a good opportunity to round up my Top 15 Recipes for Eating Healthy on a Budget. You see, it's about this time every year that I start getting serious about eating healthy and working out. No, not because bikinis are rapidly approaching (okay, maybe a little), but because the sudden sunshine and warm air begin to energize and awaken me from the inside out. As soon as the sun starts to come out from behind those winter clouds, I spring to action like a little energizer bunny.
My criteria for healthy means: plenty of vegetables and/or fiber, low or no added sugar, and reasonable fat content (lower animal based fats). And of course, what do all of these recipes have in common? They're satisfying and budget friendly. Enjoy! 🙂
MEAT RECIPES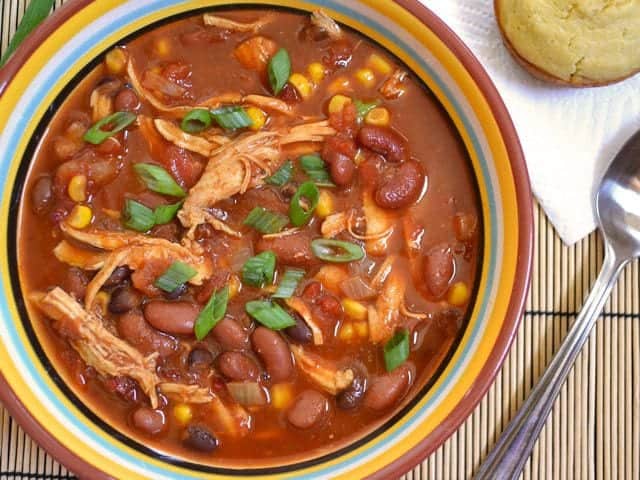 CHIPOTLE CHICKEN CHILI OR "C3"
This chipotle chicken chili has smoky chipotle peppers, shredded chicken, and hearty beans for a meal that will fill you up and satisfy your taste buds.